FILM AND TV
2018 Nord bei Nordwest Das Erste ARD Herr Johannssen Dir Felix Herzogenrath Aspekt Film Hamburg
2018 ADVOKATEN (The Laywer) support Dir. Geir Henning Hopland SF-Studios
2017 A Man Called Ove support Rune Dir. Hannes Holm SF Studios
2017 Gala- Världens Barn- Ove/Solsidan- Kronofogde Dir.Hans Ingemansson Jarowskij
2017 Välkomna till Soltorp – shortfilm-Lead- Bengt Dir. Nathalie Rosenkvist
2017 Exotisk  shortfim Lead Awarded Gold Swedens Shortfilmsfestival Dir. Filippa Holm/Samir Bou Malkab
2017 Attack of the Cyber Octopuses  as The Mayor Dir. Nicolas Piovesan
2017 Hellstroms Pit Stop Lead in 3 characters/shortfilm Dir. Andreas Alfressson-Roy Rossovic Happyphant Prod.
2017 FALLET support    Simen Alsevik FLX
2017 Finaste Familjen  Gunnar     Staffan Lindberg Jarowskij
2017 Inga Lindström support   Bavaria Film TV-chef Vincent August dir. Ulli Bauman
2016 TRETTIPLUS Support Dir. Ola Nore´n Anagram Film
2016 Gabriel Klint support Gabriel Klints stiftelse Pernilla Romare
2016 Familjen Rysberg SvT support Nordisk Film Thomas Claesson/Fredde Granberg
2016 Der Kommissar und das Meer "Freiheit" Sapo Officer Miguel Alexandre - Network Film Hamburg
2016  SALTÖN   support Åke  SvT      dir. Lena Koppel Anagram Film
2016  Zombie SvT Lead 12 episodes Prime Minister  Mediabruket- Johanna Becker
2015 Inga Lindström "Leg dich nicht mit Lilli an"dir Ulli Baumann - Bavaria Film Munchen
2015  Rachel&Jossan TV3 support The Boss Josephine Bournebusch/Rachel Mohlin Baluba
2015  Boy Machine TV4  Old Farmer   dir Micke Lindgren FLX
2015  Meltzer&Berg Oscars Kanal 5 Private Detective S.Johansson Fremantlemedia
2015  Paraziten in Paradeis Novelfilm lead Bastian Klugel Kunsthuchschule Medien Art Cologne
2015  Sleepwalker pilot feature film weird scientist dir Billy Tangradi Lyra Film
2015  Red Card- Holywood Project Priest dir Fredric Keith Reshew
2015  Inga Lindstöm illegal parker dir Ulli Baumannn Bavaria Film
2015  Pinata Svt as Knut Knutsson dir Stefan Malm Baluba TV
2015  NRK Norske Fordommer
2015  Inga Lindström as Richter Hallmark Dir.Martin Gier/Bavaria Film Hamburg
2014 Der Kommissar und das Meer " Das Mädchen und der Tod Farmowner Miguel Alexandre - Network Film Hamburg
2014 Inte OK Husband- sketch FLX Hans Ingemansson
2014 Vi 2-igen Lead as Göran Emilie Thorn Medieinstitutet
2014 WELCOME TO SWEDEN. Harry W. dir. Calle Åstrand.
2014 URSKOGEN Forestman Winner GULDRULLEN- RESUME Negativ Film/Felicia Boudreé.
2013 FRÖKEN FRIMANS KRIG. Bandleader. dir. Mikael Hellström. SvT.
2014 DEN GAMLE OCH MONSTRET-långfilm. Lead. dir. Ola Paulakoski. Sjöman Produktion
2013 LIGGA SKED Visiting widower Rasmus Lodenius Gråzon
2013 FAMILJEN HOLSTEIN-GOTTORP. Doctor. dir. Mårten Klingberg. Jarowskij/Yellow Bird
2012 PAPPERSARBETE. dir. Adam Andersson SM-Silver i Minutfilm Sveriges Kortfilmsfestival.
2012 ROLLEN ÄR MIN-långfilm. Diamond Trader. dir. Faical Benhaida/David Prowse. Eunuch & Son
2011 ROAST PÅ BERNS/ Johan Rheborg Doktor Wennberg Mark Produktion
COMMERCIALS
2015 Sulten Ninja cat- dir.Kasper Wedendahl Bacon Production Oslo
2014 SULTEN/Norway Lead dir. Kasper Wedendahl Bacon Prod. Best European prod.2014
2014 POSTKODLOTTERIET-WEBREKLAM- Värmländsk old man. Emil Rydgard/Kristofer Henell.
2014 SULTEN/HUNGERN- Norway. Lead. dir. Kasper Wedendahl. Bacon Productions. Epica 2014 Bronze
2013 HITTA.SE Småländsk old man. dir. Anders Rune
2012 GOODYEAR – VÄRLDSREKLAM. Funny man. Folke film/The producers/Blink London
2012 SJ. Lead. dir. Jesper Ganslandt. Adamsky
2011 KELDA – Leads on four films. dir. Robert Jitzmark. Camp David Film. 2:a Månadens film.
2011 POPSY. Bilmekaniker. dir. Henrik Sander. Motionblur Norway BRONS I Eurobest- nominerad
CANNES LIONS
2011 KRONANS DROGHANDEL – Leads in three films. dir. Jens Jonsson. Hobby Film
2010 AMF – HEJ CHEFEN. Lead. dir. Christoffer von Reis. Camp David film – ROYGALAN_
Sveriges bästa reklamfilm..
2010 VW. Lead. Spoiled Productions Denmark
2010 ENIRO – 118 118. Lead dir. Jesper Kouthoodf
THEATER/EVENTS

2016 SvT Christmas trailer Sanna Nielsen Lead Dir. Kim Pettersson SvT
2016 Teddybears Lead American TV-host   dir. Bengt- Arne Runsten Aspekt Film
2015 Berlinerale- Northern Lights Exclusive invited Gala-Event
2015 Olympia/London- Casumo "Angry Man" JMW/Ida Torkelii
2014 Reading med Martina Haag- Filmhuset- Lead Sigvard- script- Glada hälsningar från
Missångerträsk.
2014 FADREN – August Strindberg. Priest. Gamla Stans Teatersällskap.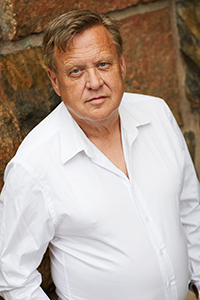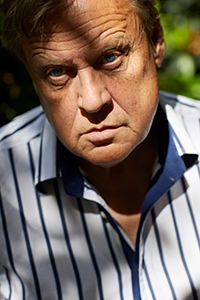 Born: 1953
Length: 175 cm
Hair: Deep-brown
Eye color: Blue
Bo Thulin
ACTORS IN SWEDEN
GERMANY
Agentur Kerstin Neuhaus
NORWAY-UK
Agent Norway
Hobbart&Hobbart
Agent Martin Braathen
_________________________
Address: Prästkragevägen 12
194 67 Upplands-Väsby
Mobile: +46 76 166 8258
Home: 08 59091957
TRANING
Nancy Bishop Master Class Berlin
MEISNER TECHNIQUE acting for Film and Theatre with Emelie Nyman, two courses.
IMPROVISATION for Film and Theatre
MARCUS GROTH MASTERCLASS
STANISLAVSKIJ TECHNIQUE
ART SCHOOL
UNIVERSITY OF GOTHENBURG, SCHOOL OF BUSINESS, ECONOMICS AND LAW
SKILLS
Swedish
English
French
Spanish
and German.
Horseback riding
Ice skating
Golf
Ice hockey
skills as a chef and waitor.